Good Morning, I'm a little late with my post today but not for lack of trying. I fell asleep at the wheel around 1 AM and well...here it is.
If you've been following my blog you've heard me talk about a couple of armchairs we picked up for a song on Kijiji (Canadian buy & sell site). At long last they FINALLY got a fresh new look and I'm happy to have them in their new home in front of our living room window.
Here is what they looked like when we brought them home...
Did I mention we only paid $60.00 a piece? Not bad considering they were in really good condition inside and out. Other than a few scratch repairs and replacing the dated upholstery they needed very little work. So why did it take so long?
Nasty bleed through, a gazillion old staples, my first attempt at double welting, and multiple trips to the fabric store. More about that later...
Four hours
per chair
later and a few puncture wounds to show for it, I finally got those tiny little staples removed. Knowing I was bound to get wood tannin bleed through the paint, I gave the chair a coat of
shellac
*(affiliate link) first. Then I painted a thin layer of white chalk paint in a 50:50 ratio of Old White and Pure White. I find painting in thin layers gives a piece a smoother finish.
There was still bleed through after the first coat so I applied a second coat of Shellac and that did the trick. It took a total of four coats of chalk paint to hide the dark wood, but that's not uncommon when you're doing thin layers.
Using a sanding block with 220 grit sandpaper I distressed the chair along the edges as well as around the details so they would pop. Another option would have been not to distress the details and apply dark wax into the grooves instead, but I wanted a
clean
look. Getting around all those nooks and crannies felt like it took an eternity.
Last but not least the chair was protected with
clear wax
*(affiliate link).
I fell in love with this très chic Parisian fabric as soon as I laid eyes on it.
The plan was to upholster the entire chair with it, but I changed my mind at the last minute. Back to Fabricland to find a complimentary fabric for the backs.
I liked the fabric so much I went back to buy more to reupholster our ottoman. No such luck, someone else liked it as much as I did and they were all out (insert sad face here).
Next I wanted to add double welting along the top and bottom of the chair. While I've sewed a lot of single welting before, I'd never made double welting. I figured how hard can it be to add one more strand of piping.
Ha!
Two attempts later and a lot of wasted fabric and
clothesline cord
*(affiliate link) I finally figured it out.
Sorry, but my brain was in overdrive so I didn't stop to take pictures of the process so I could provide you with a tutorial.
I'm really pleased with how the chairs turned out considering Mr. Frugalista and I are teaching ourselves, with the guidance of a good book, how to upholster furniture.
Which brings me to the final phase of this makeover...
sewing pocket lumbar pillows.
Being vertically challenged I felt like Edith Ann in her rocking chair (now I'm dating myself). Remember the show Laugh In with Lily Tomlin? It was my Saturday night entertainment staple during my babysitting days. "
And That's The Truth"
(insert tongue sticking out here).
Ahem, back to the chairs...
I've made simple pocket pillows before but never have I made them with piping which requires a lot more cutting and sewing.
Deciding to free fall my way through making these (like upholstery I'm also a self-taught novice sewer) I figured it out but not without spewing a few colorful words. Normally this is where I'd provide another tutorial but until I perfect my skills, I'll keep the nitty gritty to myself.
I thought about using a contrasting fabric for the piping or a contrasting fabric for the pillow, but I wanted the chairs to be the focal point and not the pillows.
I'm thrilled with how they turned out and don't you think the chairs look fabulous with the
Swan Table
A BIG Thank You to the following for featuring this project...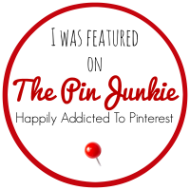 I'm sharing this project at these fabulous Link Parties